Organized into a system of multiple selection criteria (client, portfolios, strategy, currencies etc.) PortfolioNet ™ provides access to many account statements both on screen and on paper. From the estimation of a specific deposit to the consolidation of all accounts, the selection is done in a few clicks. A logical and intuitive structure allows easy navigation through the system (positions, transactions, graphics, performance, etc).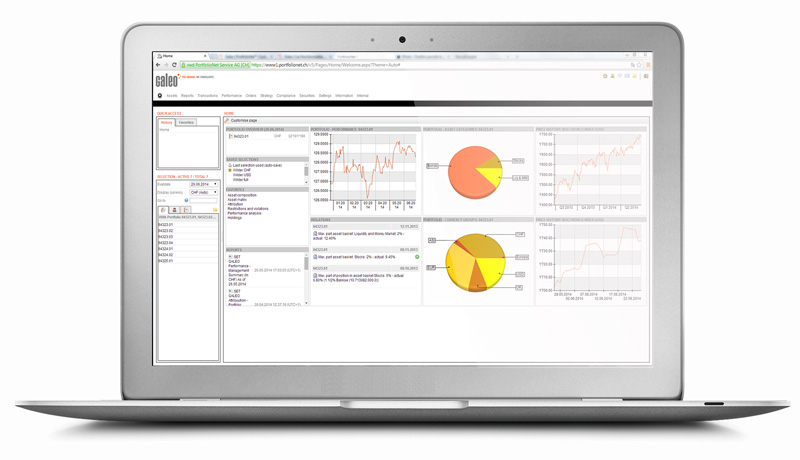 Here are some key features:
Portfolio(s) valuation
Performance analysis (TWR + Modif. Dietz)
Performance attribution
Contribution to the performance by asset class and underlying
Value at risk (VaR) and ratios
Views of all asset classes, currencies, countries, etc ...
Projected cash flow
Capital movements
Lists of transactions
Analysis of costs and fees
Revenue structure
Analysis of capital gains and losses
And many other possible combinations ...